SIX POPULAR DRIVES TO EXPLORE SOUTH-EAST QUEENSLAND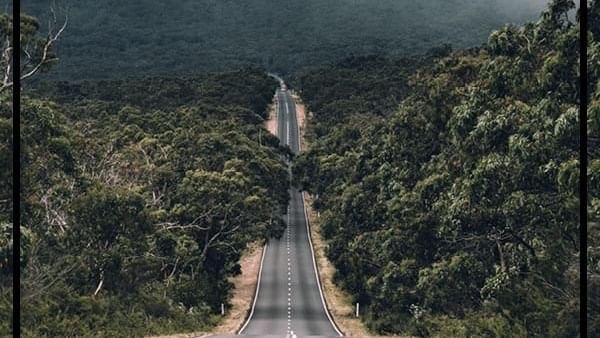 Brisbane is a beautiful city worth exploring, but sometimes it's nice to get out on the open road and let your mind wander. The winding roads, picture perfect scenes and relaxing environments are just a short drive away from the CBD. Here's some of our favourites.
This area is situated west of Brisbane and links the eastern shore of Lake Wivenhoe with D'Aguilar National Park. The long, straight smooth roads situated near Mount Glorious are fantastic to drive, and you'll likely pass quite a few mountain climbers and bushwalkers along the way. It's not all straightforward though, there will definitely be some other adventurous drivers enjoying some of the more windy sections even if that's not for you.
The renowned Mount Nebo is situated about 45 minutes out of the city. Sitting at 550 meters above the sea level, the peak gives out the essence of a town engulfed by a forest. Nearby, hikers can inspect bushwalk routes at the Brisbane Forest Park Headquarters and if you happen to share a passion for the wildlife, you can pay a visit to the Wildlife center. Here, you can give back to nature by interacting with unique species of rainforest birds, various reptiles and platypus amongst many others. The beautiful countryside view is mesmerizing with heaps of nature's beauty to leave you in awe.
As you trespass Mount Nebo with its snake like roads and rainforest trees, you'll reach Mount Glorious at 680m above sea level. The view of the countryside is stunning from here and the crisp breeze that touches your face is very refreshing to take in as well. There are plenty of bushwalks to discover, and barbeque and picnic spaces are a common site to encounter. A smooth trek into the rainforest will lead you to one of the highlights, Green's Falls - be sure to look out for the tree with the steps built into it on the way. Once you're done, you can even dine at one of the the stunning Mt Glorious Restaurants as well.
SIR SAMUEL GRIFFITH DRIVE
What's beautiful about this area located close to Mt Coo-tha is the diverse reflection it portrays during the day and during the night. By day, you'll find a classic cityscape view while during the later hours; you can witness a colorful city line view. It is a very short drive from the CBD and it is an absolute must do to see Brisbane's sprawl laid out in front of you; perfect for some pictures for your wall.
Situated towards the North-Western side of Brisbane, viewers can witness some lush greenery, gorgeous scenery and fertile land fit for farming. The winding roads and uniquely peaceful views are sure to make this road trip serene and refreshing.
The area West of the Gold Coast makes up part of a very picturesque region. You'll find hidden retreats, tea shops and a village consisting of a mountain top called Mount Tamborine. These are hidden treasures that will give you a worthwhile journey to remember. This destination is a very popular option for Brisbanites wanting to take the extended family for a day out to escape the city.
So what are you waiting for? Take a break from the city life and step into the beauty and enchanting charm of Brisbane's scenic nature. Don't forget to drive carefully and enjoy the moments along the way.
If you're needing a base camp to set off on all of these day-trips then why not stay in 5-star luxury accommodation at the Pullman Brisbane King George Square?
For even more nearby day trips from Brisbane around South East Queensland, check out our other list of popular drives around the area!