PULLMAN BRISBANE SAYS YES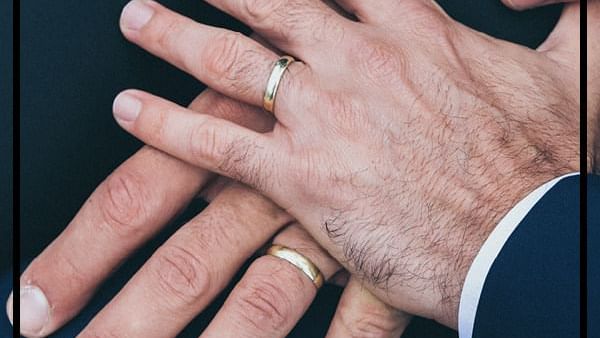 When planning a wedding, one of the most important elements worth consideration is the venue. With tropical beaches, mountain chapels or rustic vineyards topping the list for trending wedding venues, the conventional hotel is believed to be passé. We on the other hand happen to disagree. Hotels have time after time played host to a number of legal union matrimonies. They can serve as a classic and graceful setting for any wedding celebration and we'll show you why.
Stunning Backdrops
Pictures and videos play the major role of capturing beautiful live moments and emotions on film. These are memories to be cherished forever. Having your wedding at a hotel means taking advantage of stunning backdrops such as grand staircases, riverside gardens or inner city rooftop terraces. These locations can usually be reserved exclusively for guests hosting their reception at the respective hotel as well.
Breathtaking Reception Venues
Every hotel encases several locations for hosting wedding receptions. This includes elegantly lit ballrooms, chic fine dining restaurants and grand reception halls with windows giving you picturesque scenes. There's nothing more fabulous than having guests enjoy unparalleled views while sipping on cocktails at your wedding. Each room is intimately decked up in the most beautiful manner and from the floral arrangement to the candles and cutlery, it's nothing short of royalty.
Exquisite Catering
Weddings are all about great food and wine and there should be no compromise whatsoever. Choosing a hotel as your wedding venue means giving your guests the chance to dine on an intricately selected menu. Not to mention award winning chefs heading the preparation.
Brilliant Ceremony Locations
It's great to stick to old school charm and exchange your vows at the chapel but when you've booked a hotel for your ceremony, you'll be getting much more in return. Every hotel offers some brilliant locations where you can host the ceremony. You can pick the pool side deck or rooftop bar amongst many others. These locations add that little magical touch to a conventional ceremony.
Preparations in Style
Wouldn't it be great to enjoy your wedding preparations in style while relaxing at the hotel and resort's suite? All hotels provide perks such as these and more for the couple taking part in the ceremony. You can also invite the photographer for a pre wedding photo shoot while dressing up for the big event. Don't forget to invite your bridal party though to let them in on the breathtaking experience.
Luxurious Five Star Service
There's just something spectacular and welcoming about a hotel that keeps us coming back for more. If you've booked the Pullman Brisbane hotel for your wedding day, be prepared to enjoy some great five star service in the form of a concierge that's waiting to serve you. Whether you've forgotten something at home or need something at the last minute, your wish is their command. Sometimes it's little perks like these that make it worth your while.
There's a lot the Pullman Brisbane can provide for guests at a wedding. From the romantic setting and astonishing backdrops to the serene views and magical ambience, our hotel has what it takes to make your wedding an evening to remember.