LIVEN UP ANY ROOM WITH THESE SIMPLE TIPS ON MODERN DAY FLORAL ARRANGEMENTS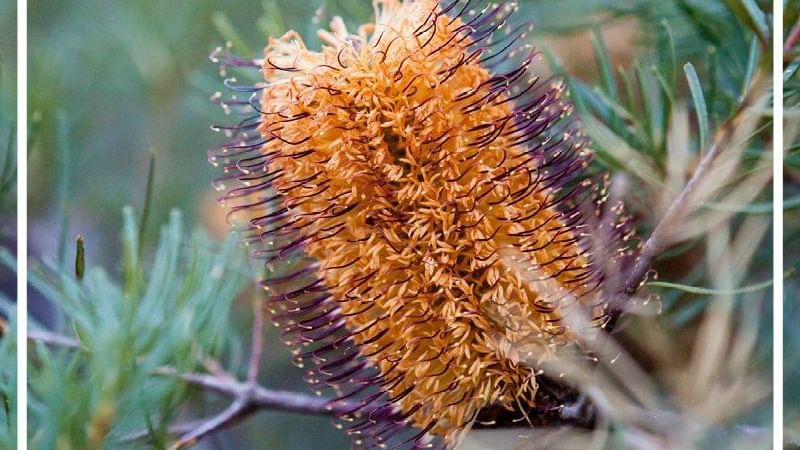 Summer or spring, autumn or winter, floral arrangements can work their magic no matter what the season may be. Their exquisite beauty, impeccable smell and good use of small spaces are just some of the many reasons why Australians simply can't get enough of these stunning displays.
And with just the right tips and tricks, you can create splendid modern day floral arrangements for an ambiance worth cherishing all season long. So let's take a look at your DIY florist guide for creative arrangements that blend texture, hue, and shapes seamlessly together.
Get your floral flair on track with the perfect blooms
When it comes to choosing which flowers to incorporate into your arrangement, trust your instincts every step of the way. Select what you love and in case you're unsure, the following Australian native flowers are sure to do the trick.
Flannel Flowers
Soft and ever so beautiful, the flannel flower works its magic through its subtle appearance and velvety texture. When paired with striking green/grey foliages or cymbidium orchids, it is truly a breathtaking combination.
Banksias
Whimsical in nature and delightful in appearance, Banksias add a charming point to any floral arrangement. The striking red when paired with yellow Billy buttons and grey thistle are seamless.
Kangaroo Paws
Keeping those traditional vibes alive, Kangaroo Paws are excellent when it comes to being scattered amongst floral designs. The fuzzy texture and wide array of hues make it popular for arrangements of all kinds.
Wattle Foliage
Adding the perfect burst of colour to any arrangement, Wattle foliage can be used in mass or paired with striking wired designs. An option sure to take anyone's breath away.
Waratahs
Super bold and beautiful, Waratahs depict a sublime attraction of their own. Above all, they're long-lasting, making them ideal for home décor.
A little preparation goes a long way – Remove those leaves and trim those stems
Once you've sorted out which blooms to include, it's time for a little preparation. Getting your flowers from the market means you need to prepare them to appear their best! By that we mean removing the leaves towards the stems bottom, as well as those present beneath the vase's water line. This will work wonders at making the arrangement last longer.
Next step revolves around snipping off the stems at an angle, using secateurs for a sharp seasoned finish. Remember to cut according to the length of the vase used.
Select a stunning vase to tie your arrangement beautifully together
Believe it or not, the correct choice of the vase can make a world of a difference. If you wish to opt out of the traditional route, how about recycling candle holders or making use of old jars? They're sure to add an element of innovation to your standard décor.
As mentioned above, the stems must be proportionate to your vase for an ideal fit and remember to ensure you vase is immaculately clean, while the water is fresh. Truly a little effort can go a long way towards livening up any room. There's never a wrong time to learn something new so good luck at creating your own masterpieces.