BRISBANE FESTIVAL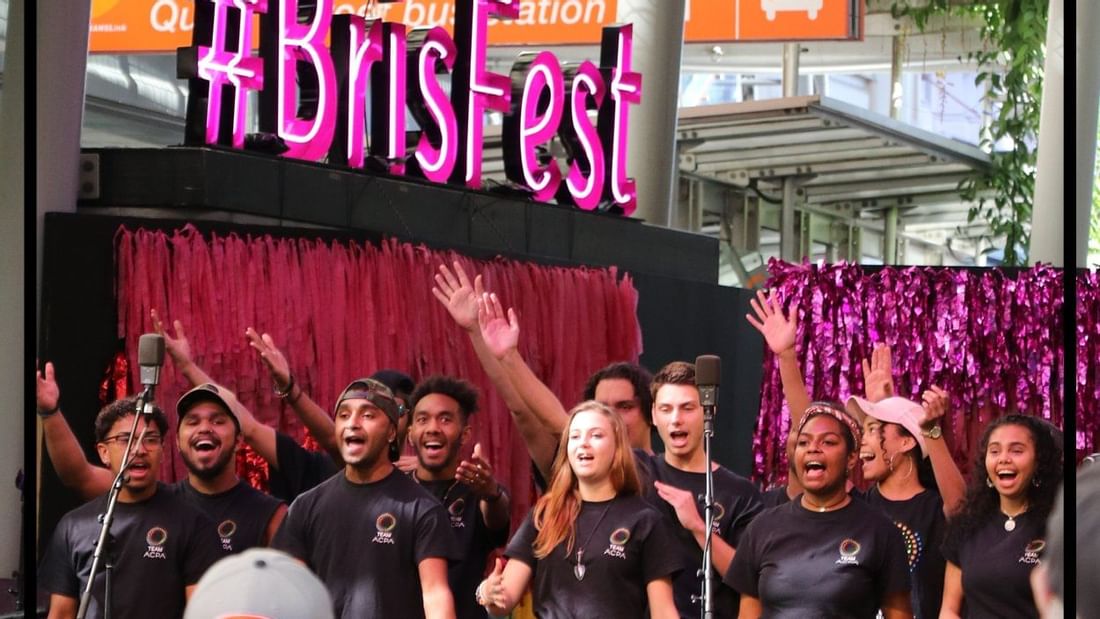 Brisbane's biggest cultural festival is set to return in a couple of months! From the 8th to the 29th of September, the annual Brisbane Festival transforms the city into a cultural showcase. With an outstanding program of music, dance, theatre, art and the Sunsuper Riverfire, the list of things to do is endless.
The Brisbane festival as we know it began back in 2009. However, it originally emerged from the Warana Festival, which had been running in Brisbane since 1961. The theme for this festival was 'entertainment for the people, by the people' which has continued into what it is today. Brisbane Festival today aims to connect artists and audiences in ways that lift the spirit, disrupt the conventional and open our city to the world. It is the largest event of its kind in Queensland with over a million people coming together to join the festivities.
Each night during the festival, #Celebrate Brisbane River of Light, an art-meets-technology water fountain, light and laser spectacular that illuminates the night in a celebration of the Brisbane river. The best place to see it is at South Bank's cultural forecourt.
Be engrossed in theatre productions at QPAC's Playhouse Theatre such as Memorial, Home and En Masse. Alternatively, head to La Boite at Kelvin Grove for the live art performance known as Yummy, a powerhouse cabaret of drag, dance, circus and live music.
If music is more your thing, don't worry they've got you covered. Get your tickets now to see Eskimo Joe rock out at QPAC's concert hall, with full backing from Camerta – Queensland's Chamber Orchestra. Youi can also head down to Riverstage on the 8th of September to see Australian Indie bands Ball Park Music and San Cisco.
At month end, the festival concludes with a massive music bash for all ages, featuring some of Australia's leading talents including Violent Soho, Meg Mac, Methyl Ethel and WAAX.
Brisbane festival then finishes off with a bang, literally. The Sunsuper Riverfire is set to light up Brisbane's sky on Saturday September 29th. A spectacular fireworks display that can be seen from multiple spots throughout the city. This is one you don't want to miss!