HOW TO MAKE YOUR FOOD PHOTOS POP FOR INSTAGRAM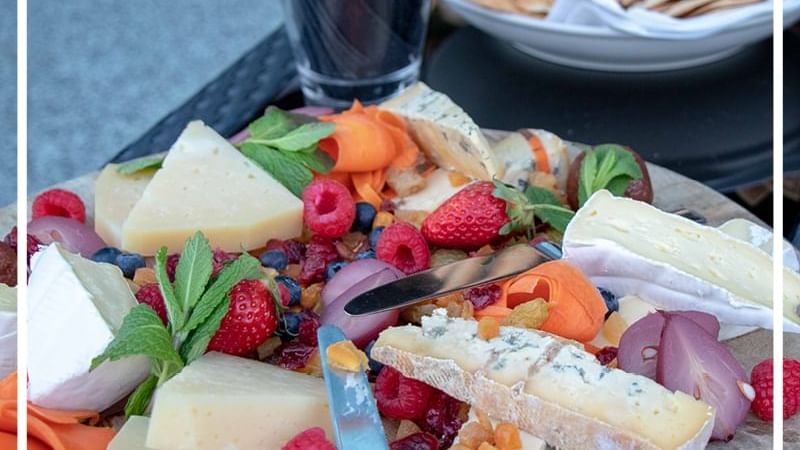 Despite countless social media applications being launched left and right, Instagram is still the rage these days and we can totally relate as to why. There's no stopping the billions of users worldwide from clicking and posting photographs left and right. And in case you still haven't guessed it, its food photos that are reigning supreme amongst the masses today.
If you've ever come across the Instagram food photos of the professionals, you've probably fallen in love at first sight. They manage to elicit hunger pangs and a bit of envy too, leaving the viewer lost for words and wondering, "How could that possibly be shot?"
Well, let's just say the professionals embark on a food photography journey that's a little different than most of us, and if you wish to get similar results, here are the top Instagrammers' secrets on how to make your food photos pop.
Keep the Focus on Food
This may appear very basic, but trust us on this. Steady that phone to prevent your camera from shaking. Focus the picture on the point at the dish's center or towards the most captivating detail, such as the inside of a layered cake slice.
Fill that frame in
For those who love the detail, don't be afraid to get close to the subject. A photo brimming with food is eye catching from every angle.
Compose the picture before clicking
Being mindful of the setting around your plate is so important. It works to add that special touch to your frame. Compose your picture well, ensuring you've included that intricately placed silver cutlery or those beautifully textured napkins.
Subtle, natural lighting is best
No matter how much you love the ambiance you're in, the camera can be very unforgiving to indoor lighting and flash. They work to make your photograph appear flat and unappealing. Always click in the best available natural light sources as they're your best bet at getting seamlessly stunning results.
Editing tips to swear by
Editing, when done minimally can add a new dimension to your food photographs. But relying heavily on Instagram filters will make your picture appear super worked on and artificial. Rather than using generic filters, learn to adjust hue and warmth, color tones as well as saturation manually to get a picture that doesn't appear photoshopped. And if you absolutely must use filters, Valencia, Hefe, and Amaro are usually great at making images pop.
Experiment with different angles
Life is all about perspective and food pictures are no exception. Make use of an array of angles, even if that means standing up for the ultimate overhead shot or ducking down to meet the plate at around a 30 to 45 degree angled shot from your table. Also feel free to move that plate around. You'll be amazed at the wonders this simple tip can do to the final picture.
Capture your shot with a camera
Most of the pictures of food you enjoy viewing on Instagram are actually shot with a camera and not a phone. They're especially good at offering greater control when experiencing low light conditions. The editing and cropping process is a tad bit longer and more complex when compared to smart phones, but the results are truly worth the extra effort.
Make use of a postproduction app
Instagrammers do go the extra mile to get the perfect food shot and that includes using a postproduction app. Popular ones include Snapseed, Afterlight, and VSCO. They work to provide users with image tweaking benefits similar to Photoshop.
With these hints, you're sure to have lots of ideas to try, and the greatest thing about this is, it means you're likely going to be having some tasty food after you snap. What a bonus!