HONEYMOON HOTELS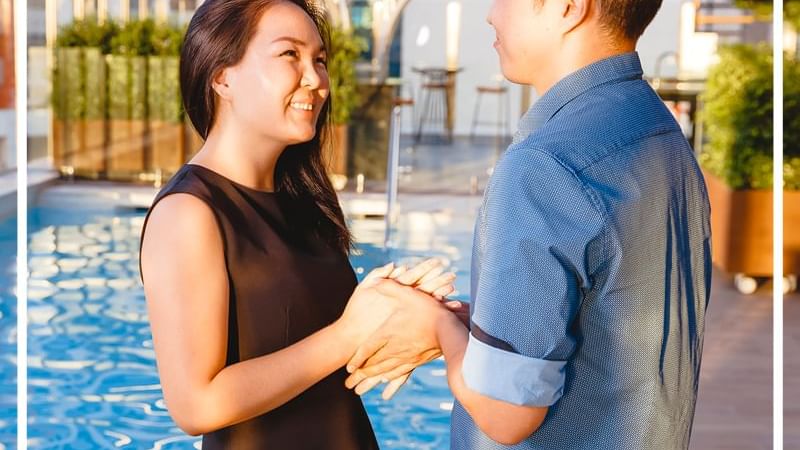 For most people out there today, a honeymoon is a once in a lifetime experience that carries great significance. Getting married to the love of your life is absolute bliss and spending your first vacation together as a married couple means ensuring that everything is in place to ensure a delightfully romantic experience.
While the destination is of utmost importance, your honeymoon hotel is just as important too. And that's exactly what we're here to talk about. From what matters most to clients to luxurious amenities, views for days and dream locations worth every bit of your investment - here are the top things to look forward to at your honeymoon hotel.
It's all about that location
Exotic, dreamy and oh so beautiful - that's the perfect way to describe any client's honeymoon dream destination. Remember, these moments are going to be cherished for all the right reasons so having a location that ticks off a major destination on your bucket list is surely the direction to head towards. Today, couples are leaning for intimate and secluded settings. Private cottages in Tanzania, storybook settings of Marrakech or stunning overwater bungalows in Bora Bora are some of the finest examples. And remember, guests are not only coming to unwind, but also spend great quality time with one another so both rest and adventure are pivotal components worth considering.
Get pampered the right way
A good honeymoon hotel should make their guests feel pampered upon their first steps into the hotel. Tantalizing welcome cocktails, visits through the resort's finest offerings and state of the art relaxing and soothing activities that make couples go 'Ooh La La', surely do mean a lot. We're talking along the lines of couples' massages, relaxing fitness retreats, stocked minibars and romantic meals by the sea. Customized room service in the form of a private butler, state of the art technology, instant Wi-Fi access, and a private chef always scores extra points with honeymoon hotels.
A fabulous view helps
If you ask the experts, having a view for days always makes your honeymoon worthwhile. In fact, couples pay extra for suites that open up into the mountains, offer terraces or include a secluded beach and oceanfront view that's solely restricted just for them.
Room upgrades are always a plus point
Live the plush and royal life on your honeymoon and make it a memory to last till eternity. Honeymoon hotel room upgrades in the form of suites comprising of two levels, VIP seating, secluded pools, and restricted dining venues is what makes for a brilliant choice of a honeymoon hotel. Did we mention spectacular outdoor showers and soaking tubs that are positioned in front of an alluring view?
Trip of a lifetime but budget always matters
While booking a honeymoon hotel, clients definitely look at their budget more than anything else. Many have saved a fortune for this trip of a lifetime but there are those who prefer to keep it simple and less extravagant. Whatever their preference may be, all honeymooners have one thing in common. They wish to seek a romantic adventure. Whether you choose to spend 7 days, 10 days or 3 weeks- it all depends on the budget that couples have sorted from the start.