FOODIE STREET TOURS IN BRISBANE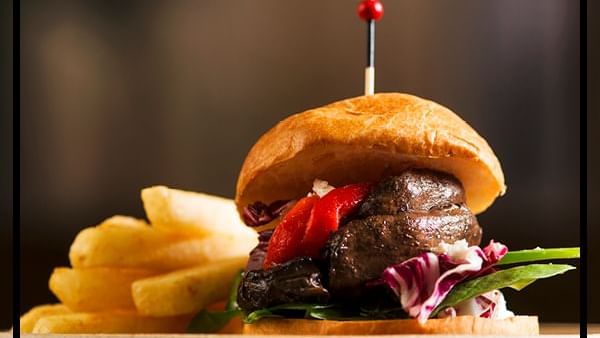 When it comes to food, there's no stopping anyone in Brisbane. From savoury treats with a kick to tantalize those taste buds to sweetness galore, you name it and the food streets of Brisbane have got it. Whether you're a foodie at heart trying to discover some of Brisbane's oldest secrets or a curious explorer for food on the run, foodie street tours in Brisbane are a sheer delight.
The Bean Brewding team, for example, are on the quest to discover the city's best caffeine sources. The tour encompasses an adventurous array of cycling, walking and City Cat endeavors to get you around town for the coffee bean that reigns supreme. You'll be introduced to new and diverse types of roasts, chocolate pairing, caffeine fixes and cupping. Each tour brings something new to the table. So all the caffeine addicts out there fasten up your seatbelts because Bean Brewding will fill you in on everything coffee related.
From the tiniest bars to the greatest laneway cafes out there, this tour company known as Walk Brisbane has every little inch of the city covered. Some tours begin their journey towards Fortitude Valley and then work their way across town and are not solely related to food, there's entertainment and arts and crafts being covered too. But if a midweek tipple is your style, there's a great sundowner drink tour to whet your appetite.
In case you happen to be passionate about food but are worried about the health implications, Foodi's has the ultimate solution for you. You'll get the chance to eat all of the treats and burn it out as you walk around renowned food spots of Brisbane. Tours to be covered include Asian food street, High Tea treats, Hearty Desserts, Craft Beer and Chocolate Extravaganza.
Two of Foodi's most popular tours are the wine/cocktail tour and the chocolate tour. What makes them so special? We'll find out!
For starters, on the wine/cocktail tour you'll be briefed about the history and types of cocktails and wine, you'll also learn the methods of sampling (smelling, drinking, and identifying) various local produce, and you will also be taught how food and wine can be paired to perfection. And that's not all , now that you're official 'Foodies', you will be invited to wine tasting and some delicious cocktail drinking arising from the best bars of Brisbane.
If you're a true chocoholic, the chocolate tour is surely for you. You'll be given insight on the history and manufacturing of chocolate in its rawest form. You will also be taught the art of chocolate tasting and culinary making by some of the finest chocolatiers around Brisbane.
Undoubtedly, there's something for everyone to try on a Street Food tour in Brisbane - this just goes to show how foodie a nation we Australians are at heart.