BRISBANE STREET ART | THE INDIGENOUS ART WORK AROUND THE CITY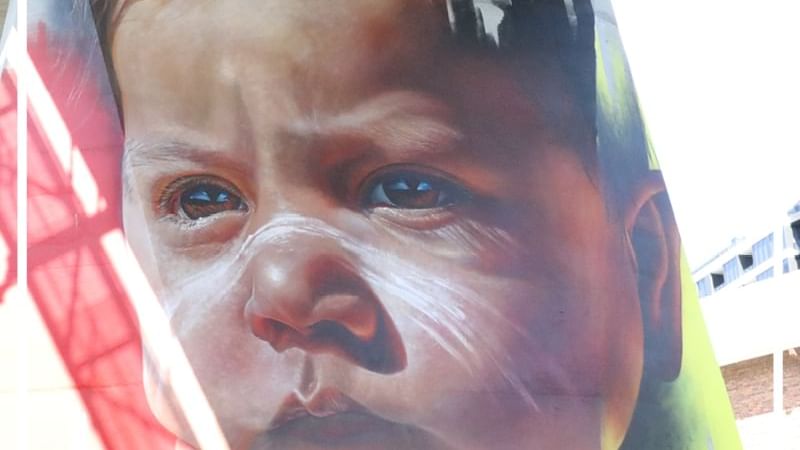 Brisbane is a city renowned for many reasons. Whether it is locals or tourists, the city has plenty to offer in regards to entertainment. One of the best examples is Brisbane's rapidly developing and indigenous street art scene.
You will find plenty of moody murals, vibrant urban themed art displays and sneaky yet exceptional graffiti spots on every side of the river. It's as if the stellar art exhibition have used the outside walls as their canvases.
Through the ever increasing numbers of Brisbane's street art locations, it's slowly becoming a challenge to locate all the ideal spots in one go. That's exactly why we've bundled all the best spots up just for you.
Brunswick Street to James Street at Fortitude Valley - Welcome to one of Brisbane's pimpest art/graffiti kingdoms
If you happen to be on the lookout for striking graffiti designs that you can gaze at for hours, this has to be your top pick. The famous walls from Brunswick Street to James Street in Fortitude Valley is considered to attract art enthusiasts from all around the globe and we totally understand the fascination.
You'll find samples that may appear simple from afar but are intricately entwined into great detail to say the least. We're talking oodles of vibrant hues that manage to give that well defined Valley vibe every step of the way. You're sure to find and admire some renowned pieces that have been created by graffiti legends. And after such an overwhelming and enthralling experience, we recommend a stop at the nearby hip cafés for some refreshments.
75 Fish Lane, South Brisbane -All about street art masterpieces, hidden bars and the most exciting restaurants
75 Fish Lane in South Brisbane portrays a number of street art masterpieces that manage to activate the lanes with great wonder and intrigue by all who step foot into the area. While the locality boasts of good food, splendid bars and a simply sensational experience, it's the street artwork that manages to take center stage. Murals of world renowned heroes, stunning twin sculptures and a kaleidoscope of beautiful colors are just some of the many things worth witnessing.
Coniston Lane, Fortitude Valley - where magic and art meet the eye
If we had to pick one location that emits sweet Melbourne vibes, Coniston Lane would have to be it. The location serves visitors with a majorly cool aura, more than the Southern counterparts. While plenty of famous street artists have showcased their talent, it's the fantastic creations of Instagus that continue to win hearts undoubtedly.
Brisbane Powerhouse, New Farm - An accolade of cutting edge and modern day street art talent
For those on the search of a more edgy modern day appeal to traditional street art, we suggest to look no further as the Brisbane Powerhouse is an exciting accolade of it all. The modern spot is decked to street art perfection, where visitors are sure to find unique pieces at some of the most unusual locations. And yes, the bathrooms are the venue's most enticing and exciting points. While the Powerhouse itself comes loaded with different types of graffiti, visitors can expect to see expert creations of Frank and Mimi's at the venue's toilet foyer.
49 James Street, behind James Espresso - creative street art energy unleashed to the core
A dream spot for street art and graffiti enthusiasts, 49 James Street offers visitors so much to gaze at. We surely reckon that even after staying for hours, you'd still manage to pick out details that you had previously missed upon. And after all that soul searching amidst inspiring works of art, it wouldn't hurt to refuel at the renowned James Espresso too.