BLINK AND YOU'LL MISS THESE 5 HIDDEN BRISBANE LANEWAYS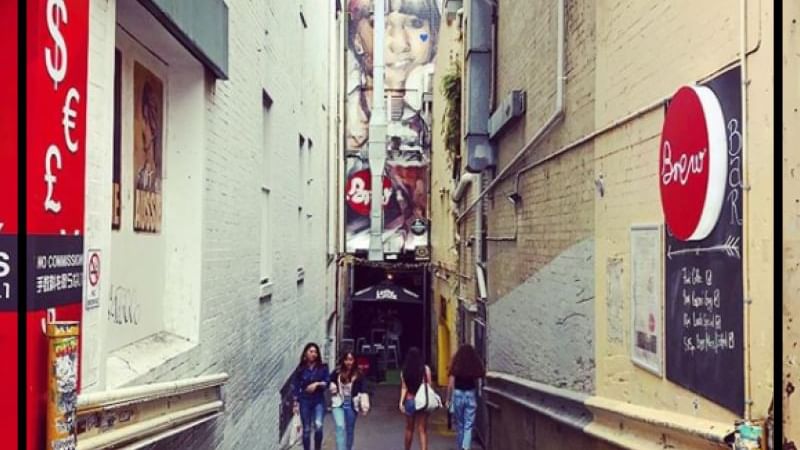 Laneways can be found in every city but what makes them stand out is what has been done to them. In Australia, for as long as we can recall, it has been Melbourne that has been the subject of much attention owing to its network of CBD laneways with its shops, bars, and cafes.
Well the tables have turned and it is now Brisbane that is ready to steal the spotlight with its hip and happening laneways. The perfect location to grab a quick bite, maybe a cup of coffee or some drinks with friends or explore the best in local produce and culture, Brisbane's laneways are bustling with activity.
Fish Lane
Originally named Soda Water Lane, Fish Lane is one of Brisbane's most hot and happening spots. Extending over six blocks, this South Brisbane diverse laneway is home to some of the best cafes and bars in Brisbane. At the Grey Street End, try Julius Pizzeria, Fish Lane Bistro, Gauge, Maker and Hello Please.
Eagle Lane
In contrast to the glamorous riverside extraordinaire that is Eagle Street, there's the edgy Eagle Lane. Some of the best local spots of the city reside in this lane. The Coop Espresso Bar serves some of the best coffee in all of Brisbane. Brooklyn Standard and Chignon will provide you with some of the finest culinary experiences along with exquisite cocktails and music to keep you swaying making them the perfect place for hanging out with friends.
Gresham Lane
Between Queen Street and Adelaide Street, you will find Gresham Lane. Home to some great establishments such as Bagel Nook, Sparrow and Finch, The Gresham, and Melt Brothers Grilled Cheese, this city lane is food and drink central. Here, you will find bagels, banh mi, and yakitori, among other things. The eponymous Gresham, the old NAB building, is a historical building that is nothing short of a sight for sore eyes.
Spencer Lane
Brisbane's very own little version of New York, Spencer lane is one of the oldest yet also the first user friendly lane to have come up in the city. Located forthwith Margaret Street, Spencer Lane is architecturally pieced together to create a space that is warm, homely, and welcoming. With iconic eateries such as Urbane, the Euro, and the Laneway Bar, Spencer Lane makes it evident to the world that good things do indeed come in small packages.
Burnett Lane
We have saved the best for last. Brisbane's oldest and perhaps most popular laneway has to be Burnett Lane. Between George and Albert Streets, and behind Queen Street Mall, Burnett Lane was named after the first colonial surveyor and initially started off as a prison yard back in Brisbane's penal colony days. Once you step into Burnett Lane, there is no reason to leave because you have all stops covered: Felix is excellent for breakfast, Brew taking the reins for lunch and Survey and Co. handling the rest; your true one-stop shop.
What are you waiting for? Discover Brisbane and delve in the best of what the city has to offer in its artistic laneways.