ACTIVEWEAR AND TRAVELING: HACKS ON HOW TO PREVENT A STINKY NIGHTMARE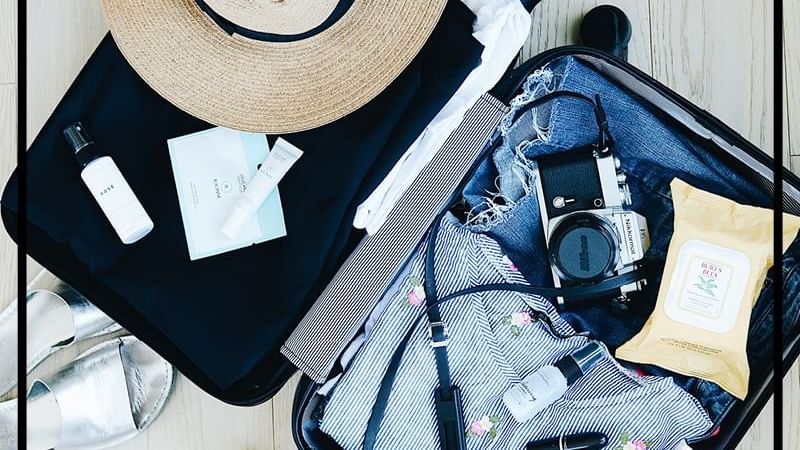 Wanderlust is an indescribable feeling. It sparks the flame inside of us and provokes us to embark on the quest for adventure and excitement. Traveling is great because not only are you exploring a new destination but you are also getting a much needed break from your hectic routine. It's the best form of stress relief there is.
Another way of relieving stress for many is exercise. In today's world, the majority amongst us leads a sedentary lifestyle which makes routine exercise all the more crucial. Staying healthy isn't the easiest task because getting off track is so ridiculously convenient. Especially during traveling, when you are on a schedule, it might be difficult to take out time for your daily fitness routine.
There are, however, champions amongst us who prioritize fitness over everything including a tight travel schedule. But what does one do about the dirty laundry? The pungent stink of sweat is nothing short of suffocating. Following are our top 3 traveling and activewear related hacks that will make exercise just as enjoyable and hassle free as it is at home and ensure that your workout gear is fresh for every session.
Get Rid of the Odour
Working out is great but the smell that inhabits every fiber of your tees drenched in sweat tend to reek if left unattended. When traveling, many times it is not in our power to get our activewear washed before we pack our bags and set sail for the next destination on our list. Now is the perfect time to utilize those kitchen hacks plastered over our Pinterest feeds. All you will need is baking soda and vinegar. These two common kitchen necessities will rid your clothing of any unpleasant odors. Dry these clothes outside in the sun for additional antibacterial protection.
Smelly Shoes? Look No Further
After a long day of work after the shoes come off, we are sometimes welcomed with a strong and unpleasant odor of stinky feet. After an intense workout, a stinky changing room scenario is expected. What does one do during travels to ensure that those smelly shoes do not instill their scent into everything else in your backpack/luggage? Easy; all you need are teabags. Utilising another household item, these, when left dry inside the shoes, these are capable of removing any smell from your stinky workout shoes. Just leave them in overnight for a couple of days and let it work its magic.
Body Cloths for a Quick Refresher
A day in the great outdoors exploring or simply after grinding hard at the gym almost always calls for a quick shower. When short on time, your true saviors are body cloths. These moist wipes are your best bet when a shower is not a feasible option. Not only are they refreshing but they also hydrate and soothe the skin.
Use these brilliant hacks to make traveling and working out go hand in hand without having to worry about making anyone uncomfortable owing to your 'fresh' smell in the hotel gym.