BRISBANE FESTIVAL RETURNS FOR 2020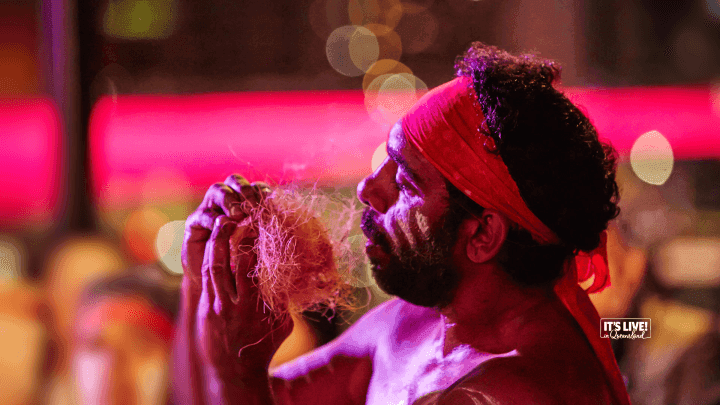 As Brisbane's most anticipated event of the year, Brisbane Festival will be lighting up the River City once again for its return in 2020. Running from the 4th to the 26th of September, the cultural showcase of Brisbane Festival will bring an explosion of arts performances and experiences to celebrate the personality of its city. From theatre, music, art installations, and the world premiere of the Sunsuper Night Sky – this year's festival boasts one of its most exciting programs to date.
Brisbane Festival initially formed as an evolution from The Warana Festival, which had been running since 1961. Warana's theme started out as 'entertainment for the people, by the people', and included a drama festival and eisteddfod, a writers' week, and various religious, sporting and other outdoors activities. Since then, Brisbane Festival has honoured the founding premise of Warana and built upon its offering through the visionary work of past and present artistic directors, Tony Gould, Lyndon Terracini, Noel Staunton and David Berthold, to establish itself as a world-class festival. As Brisbane's biggest cultural event, Brisbane Festival attracts an audience of around one million people from across the state each year.
To open this year's Brisbane Festival, you are invited to be part of a very special, citywide smoking ceremony – Jumoo (which means 'smoking' in the Turrbal language). These smoking ceremonies are held as a mass celebration and connection to country. Under the creative direction and Custodianship of Tribal Experiences Managing Director and Yuggera and Turrbal man Shannon Ruska, this event will honour and pay respect to the First People of Brisbane, who have occupied this country for more than 65,000 years.
Each night during the festival, you can immerse yourself amongst the brightly coloured, luminescent rainbow arches of Hiromi Tango's outdoor masterpiece, Rainbow Circles (Healing Circles). Situated in the garden space outside Metro Arts, Rainbow Circles (Healing Circles) beckons people into a transformative space of joy and wonder, and like many of Hiromi's previous works, focuses on community participation to re-imagine how we can still bring people together emotionally and intellectually during these isolated times.
In catering to the more musically inclined festivalgoer, Brisbane Festival is putting together the biggest music concert in the city's history, deconstructed to cover 190 suburbs of the city. Over three weeks, the Festival will be delivering pop-up concerts direct to local neighbourhoods. Street Serenades will include concerts in cul-de-sacs, symphonies for your suburb, and performances in your favourite park and will arrive on bespoke stages on wheels, bringing music to the streets and reaching every suburb in Brisbane. Acts are still yet to be announced, but watch this space for any updates on the lineup!
Brisbane Festival will be delivered under a COVID Safe plan, and rest assured that their strategy will be updated to align with any changing situation around the state. Any changes will be posted to their website, so be sure to hop online to stay informed with additional information surrounding the festival and its operations.