BRISBANE FESTIVAL 2016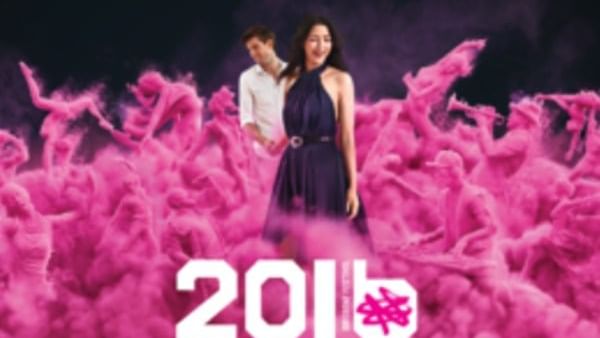 Brisbane Festival brings more than just fireworks!
It would take a lot for a Brisbaneite NOT to know about the annual fireworks spectacular Riverfire that happens every September. Since the days of the dump and burn F-111 flyovers, this event has drawn thousands to the banks of the Brisbane river to witness all the colour and amazement of one of the greatest displays of light and sound in the country. This event also happens to now signify the end of the Brisbane Festival, by and large the biggest festival the city has on offer that celebrates the arts and culture on an international scale.
"...everything from 'rock ballet' to 'cabaret'..."

This year, the focus is all on you, with 'Youtopia' (an exciting village filled with lots of things to see and do - and eat) coming to the cultural forecourt of Southbank bringing along with a very strong number of international shows. Of particular mention, is Festival Director David Berthold's desire to bring attention and focus to Ireland and how 100 years ago The Easter Rising was the catalyst behind the separation from Britain and the Irish Republic was formed. It is with this in mind, that many brilliant artists from the country have been invited to perform in works such as Souvenir, LIPPY, Chekhov's First Play, and The Game.

That's just one aspect though. also front and centre are The Record Label, and Snow White & The Little Mermaid. The Record Label highlights and showcases some fantastic contemporary musicians and artists in a number of events, and the latter explores our relationship with fairy tales and re-invents these classics in everything from 'rock ballet' to 'cabaret' shows sure to delight and entertain the more often than not sold out shows.
Starting on the 3rd of September with the likes of En Avant, Marche! playing at QPAC's Playhouse and Blanc De Blanc playing in the Speigeltent, the festival is spread across multiple venues (Southbank, QPAC, QUT Kelvin Grove, La Boite, Powerhouse Theatre, and the Judith Wright Centre) and there is something for all ages and all budgets. Of course as I've said earlier the finale is of course Riverfire on Saturday the 24th of September lighting up the skies across some of the tallest buildings and skyscrapers in Brisbane. We are certainly very lucky to have such a culturally diverse and talented list of performances to choose from and if you haven't viewed the options already, now's the time to plan your visit. See here for the full list of shows and be sure to look out for the reviews as they hit the papers, though by that time it might be too late, as typically the best shows are always sold out well in advance. See you at the Spiegeltent.