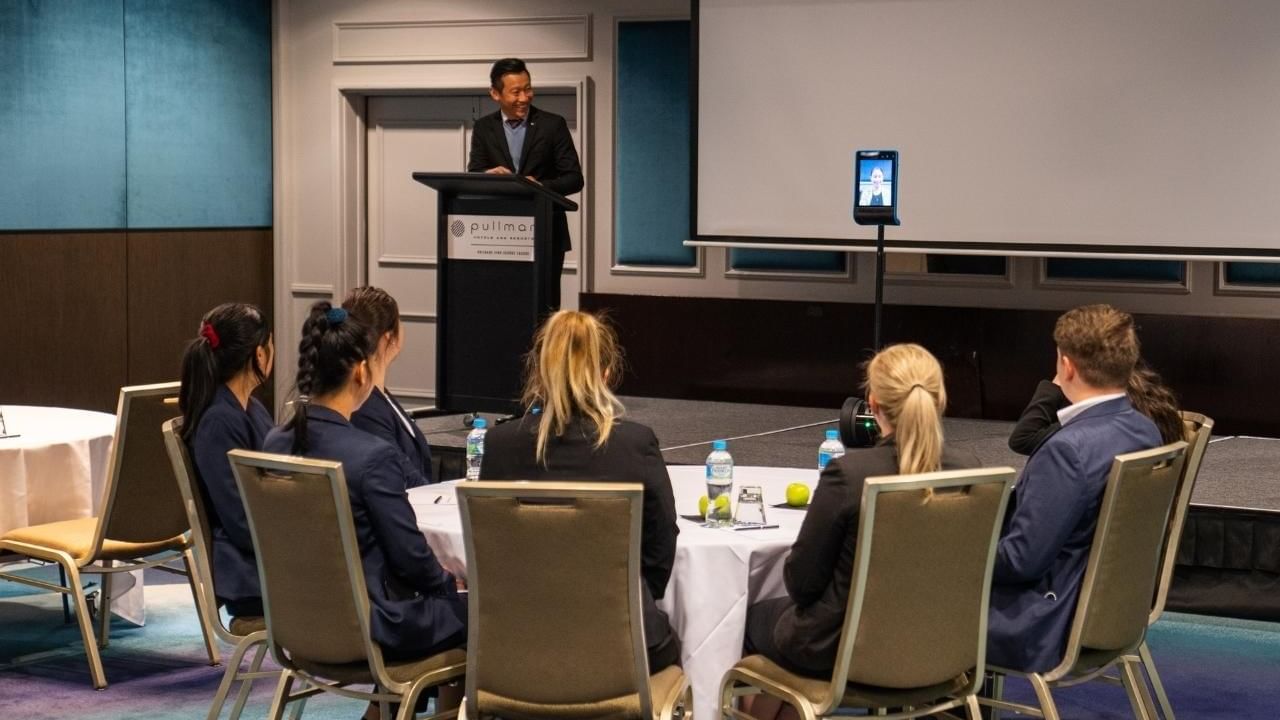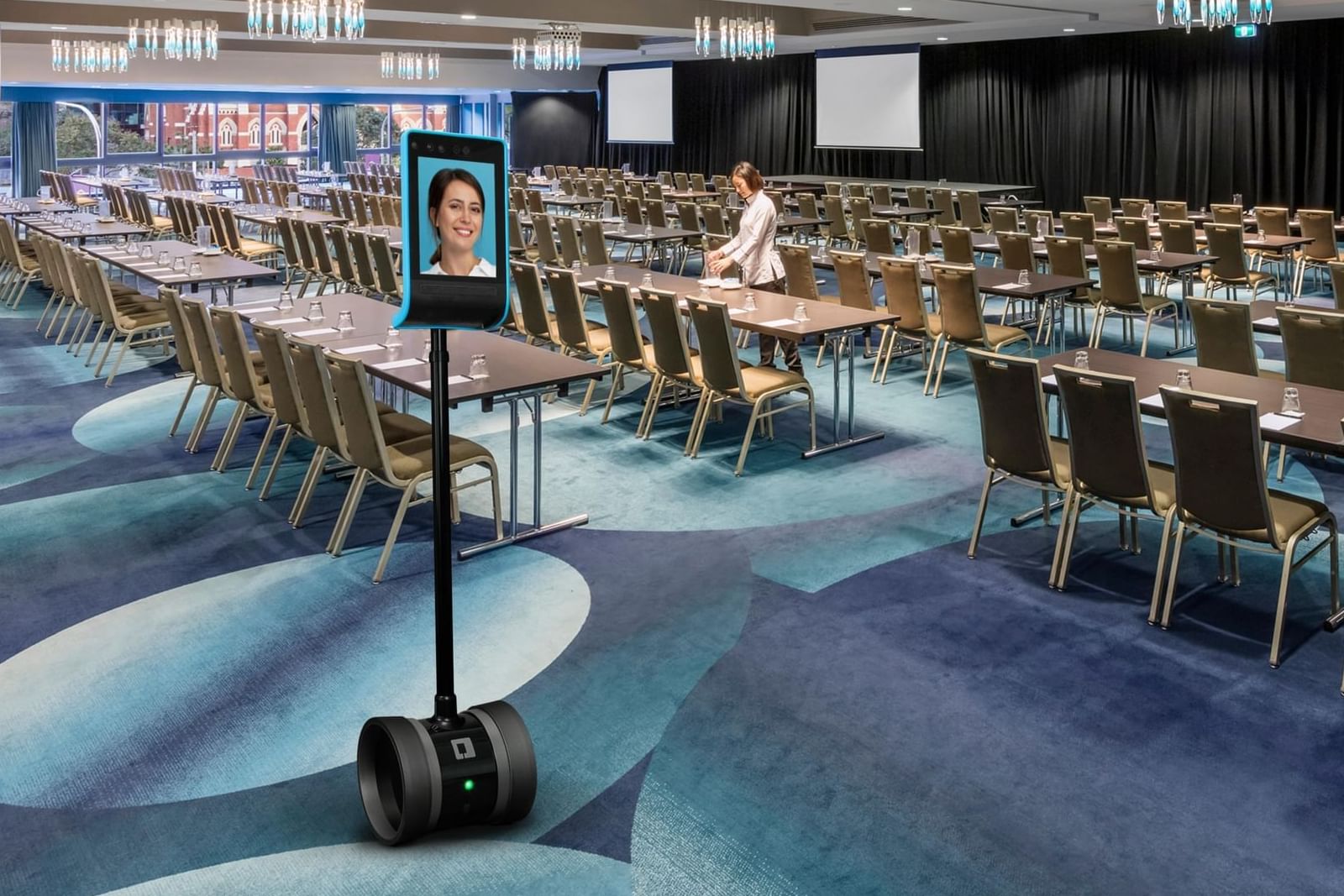 IROLLER BY PULLMAN
With hybrid working becoming the norm, and travel still not entirely possible for everyone, iRoller by Pullman offers the perfect solution for meetings and even social gatherings.
Using the latest technology, the iRoller enables you to physically access any event held at Pullman & Mercure Brisbane King George Square without actually being there. The iRoller takes everything we know and love about video calls to the next level, putting the virtual attendee on a mobile base that is able to navigate and self-balance. Once the user has logged into the iRoller via laptop or tablet, they can move around freely in real time, making it the next best thing to being there in person.
Remote workers can attend functions, and family and friends who are unable to travel can still join functions or even just have a coffee with our guests. The iRoller at Pullman & Mercure Brisbane King George Square offers a new level of freedom, flexibility, and connectivity to our guests and corporate clients.
The iRoller is provided by Telein supplier of Double robots.
Contact us today to discuss your function and meeting room hire requirements, our current conference packages and the luxury accommodation we offer.
THE IROLLER IN ACTION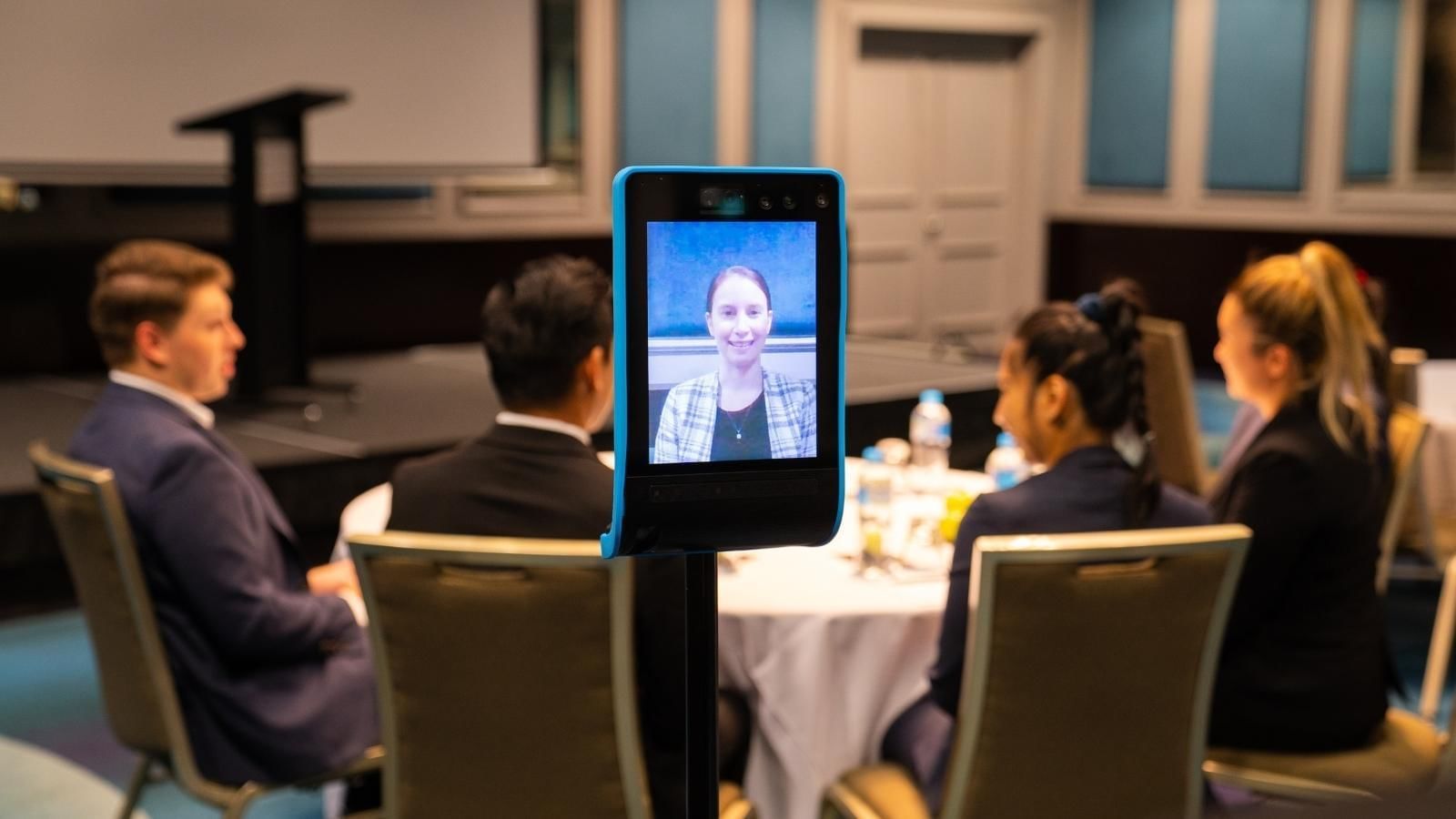 Speaker or VIP delegate unable to attend your event? The iRoller makes the perfect remote tool for them to take part in the action.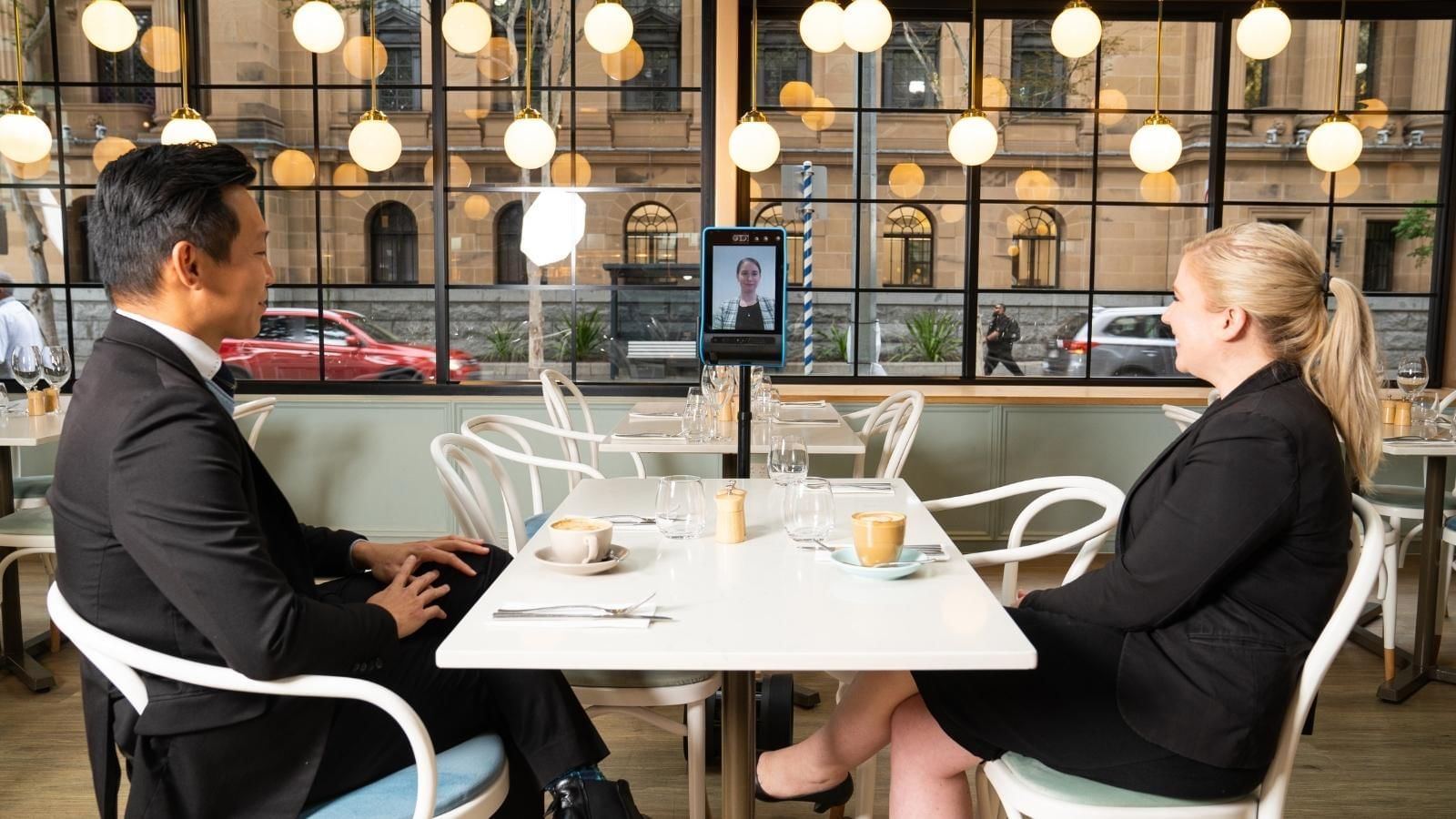 No more FOMO. The iRoller is Wi-Fi enabled and can roll aroud the hotel during designated breaks.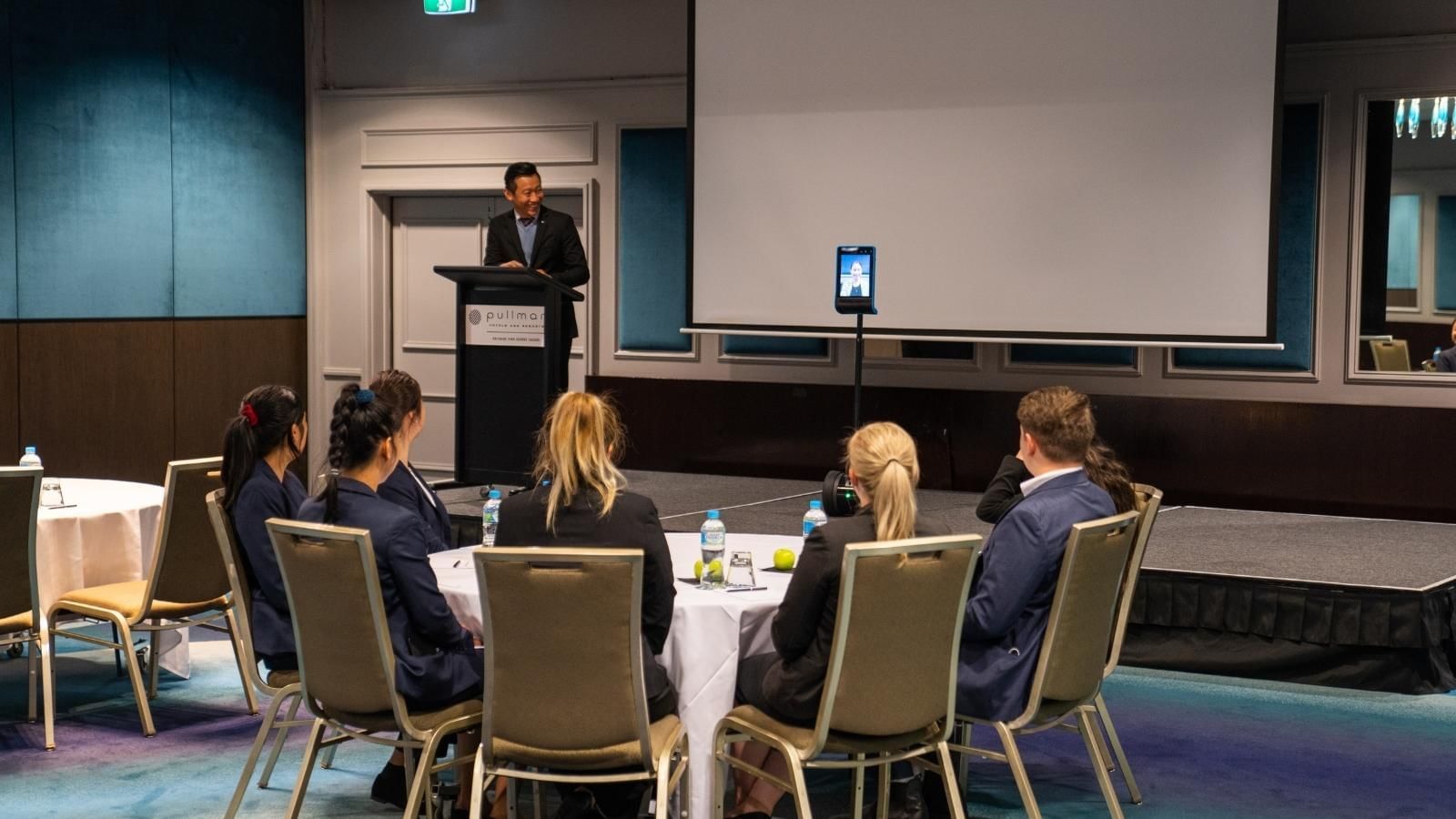 The iRoller allows delegates from all over the world to participate in your function or event.